The Portland Arms in South Norwood is a family friendly, dog friendly pub. Run by landlord Colin Todd, with Kate as Head Chef, the team seems to effortlessly create a laid back yet professional atmosphere and a good menu that caters for everyone - carnivores, veggies, vegans and those with a gluten intolerance.
I visit the pub regularly but this review was comprised out of three specific visits - one to try their sides, one to try their roast and one to try their camembert and a dessert.
First of all - the sides. Most sides in pubs are a varely thought of add-on, as the focus is the main meal. This isn't the case here. Their side salad is a nice size, well presented, fresh and tasty - all the things you want in a salad. Their garlic humus arrives with warm, fragrant pita bread which makes you want to bury your nose in it and is a taste sensation. Just be aware it is really is full of garlic and you may not want to kiss anyone for a few hours afterwards. Both are perfect for a small meal rather than a big one.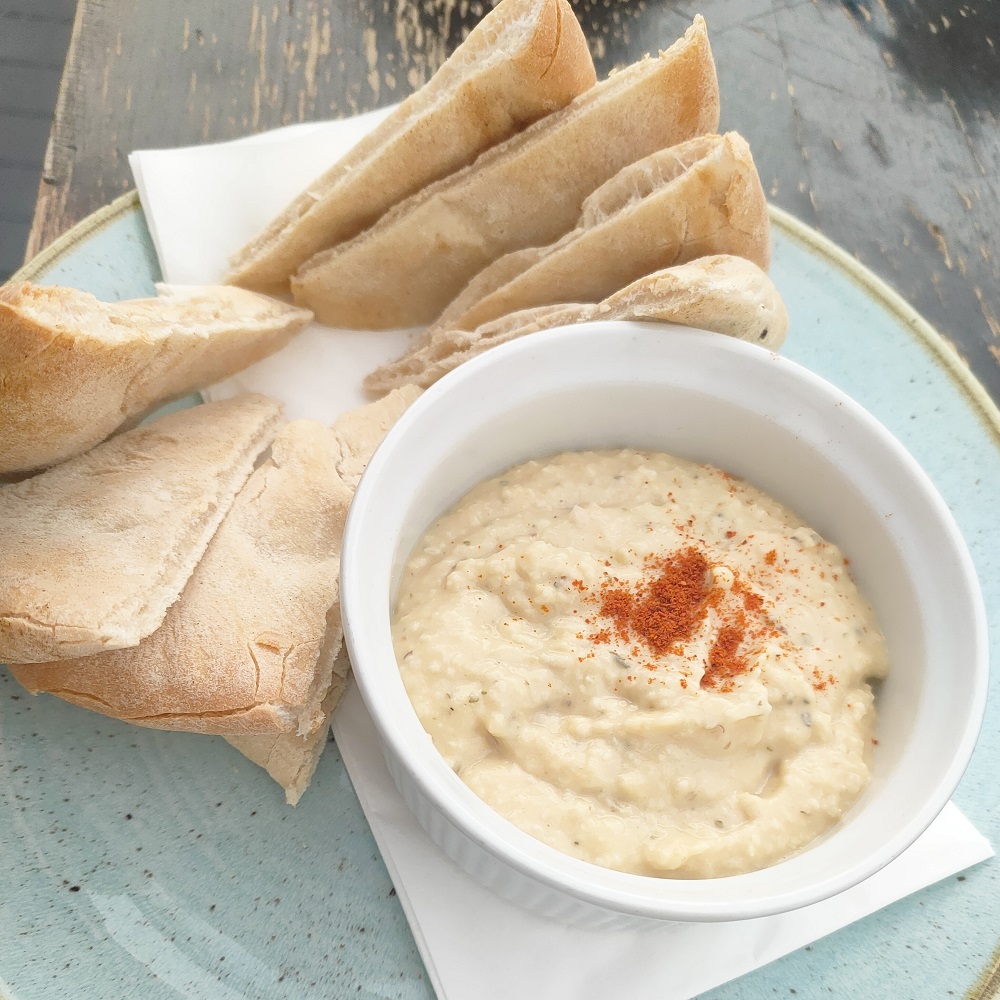 Their roast dinners, available on a Sunday, are well known and usually perfectly done. I have an exceptionally high standard for roast potatoes (my best friend makes the best ones in the entire world) so this is the only item that doesn't usually make the grade with me but they are perfectly acceptable. Roasts come with a generous portion of well cooked meat, freshly cooked vegetables, roast spuds, a yorkshire pudding and as much gravy as you want. It's usually a struggle to finish it all. I suspect their Christmas dinners are going to be amazing.
Speaking of high standards and amazing - it is rare to get a pub that gets baked camembert right. Usually its slightly sloppy or half cooked in the middle. Not so the Portland Arms serving. I've had it several times and each time it's been perfect in terms of texture, taste and appearance and comes with more toasted baguette than I can usually cope with plus a piquant caramelised red onion chutney that offsets the richness of the cheese perfectly.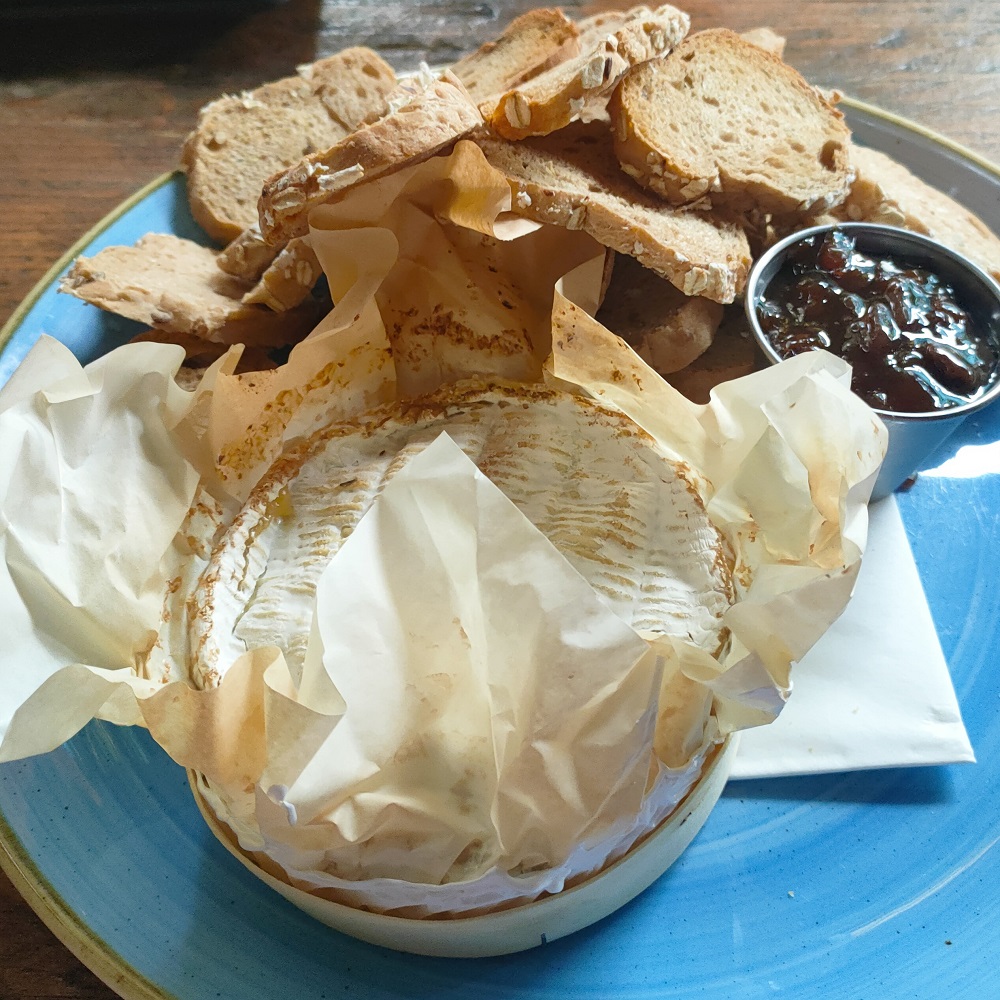 Finally, they have recently started serving proper desserts - not just something pie with custard over it, but interesting takes on classics. These aren't on their printed or online menu - look for a board on the bar which lists them. One to definitely try is their raspberry Eton Mess. As with the camembert and the chutney, the tartness of the raspberries fuses with the sweetness of the meringue, making it utterly delightful to consume.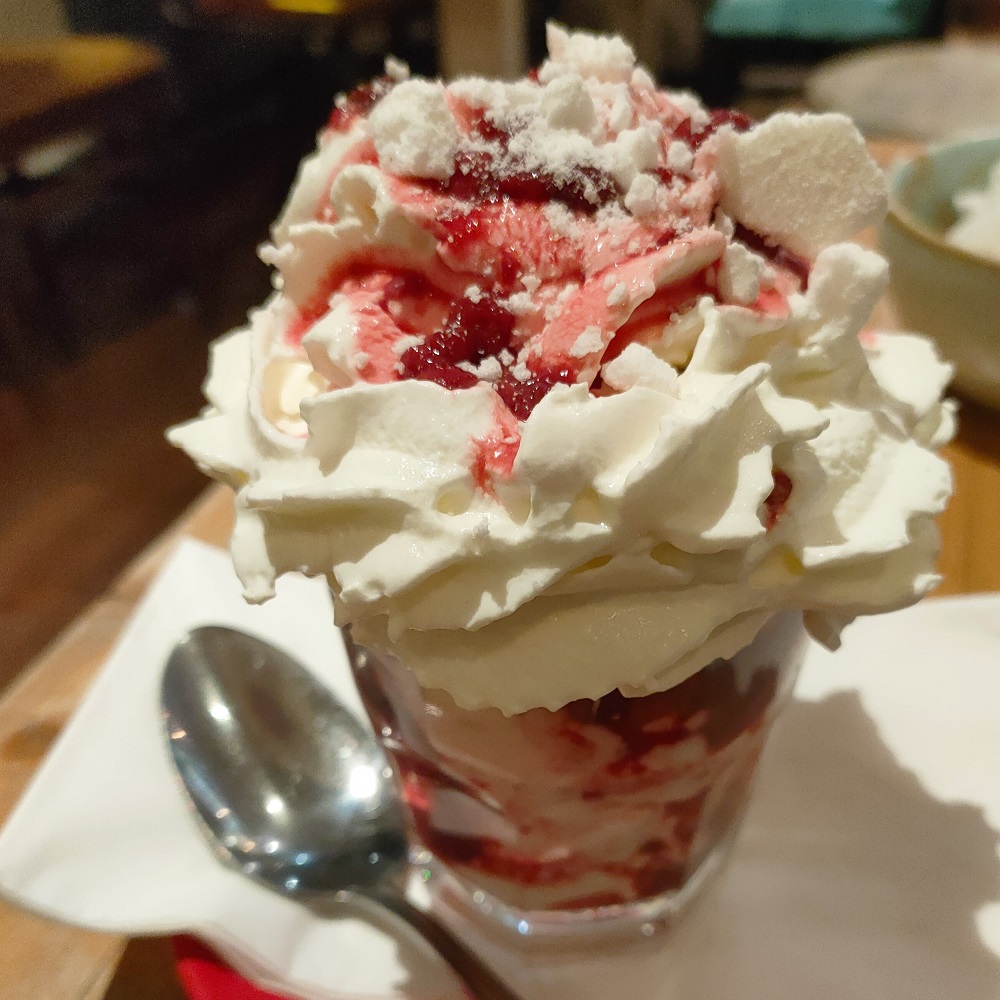 They seem to have not gone down the whole gastro pub route but instead straddle comfortably a place between a solid local pub and a place offering meals that sit just above your usual pub fare. All of their staff are well trained, know their stuff, are friendly and approachable and seem to really enjoy being there.
Well worth a visit or five!
| | |
| --- | --- |
| Atmosphere and décor | 5/5 - great pub look and feel |
| Food | 5/5 |
| Range of food | 4/5 - I'd love to see their menu expand with some main meal specials |
| Taste | 5/5 |
| Best foof to try | Vegan garlic humus |
| Layout/space | 5/5 - they have a garden which is partially covered with a gazebo in winter |
| Cleanliness | 5/5 and they have a 5 star hygiene rating (March 2022) |
| Friendliness | 5/5 |
| Number of visits | 3 |
| Value for money | In line with other pubs |
| Number of reviewers | 3 |
| Biggest surprise | The desserts |

They are at 54 Portland Road, London, SE25 4PT and their telephone number is 020 8655 0098.

--------------------------------