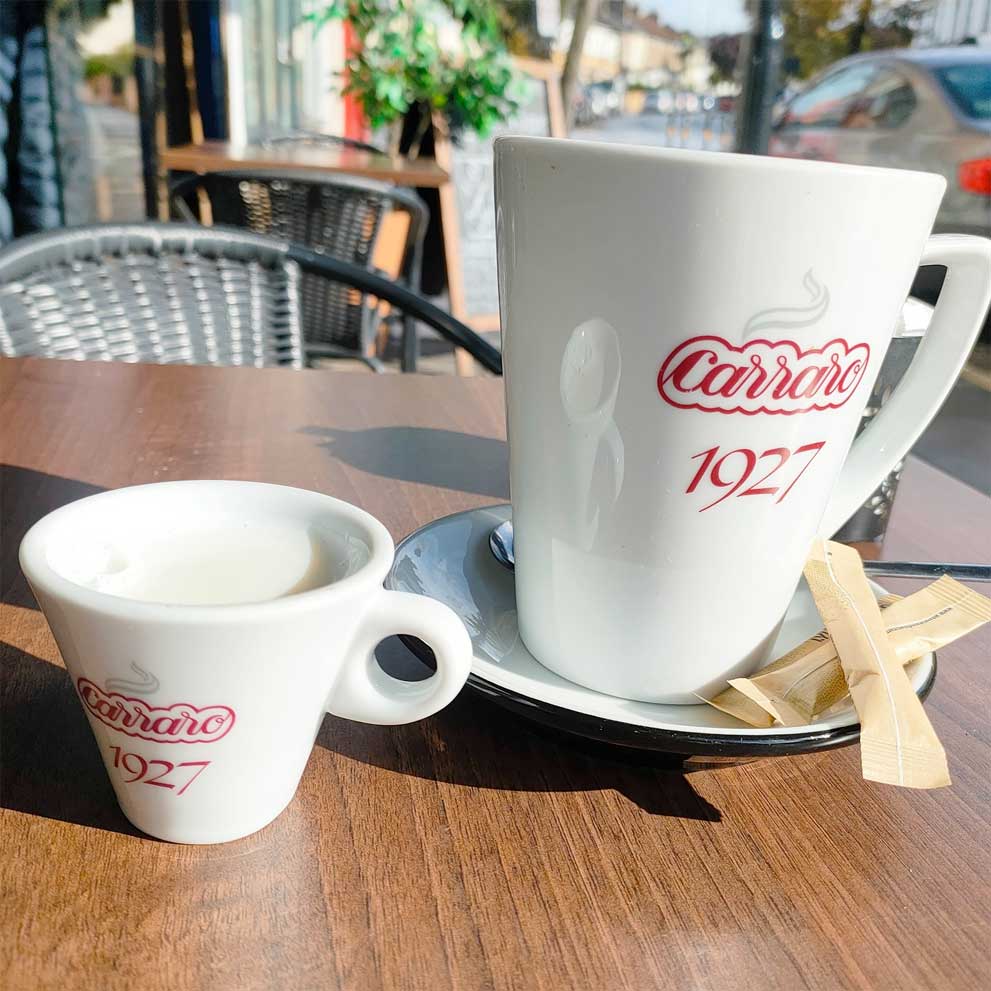 I've been in Martil a few times, the last being a horrible day where I just needed half an hour to myself to sit and think.  They kindly let me sit on one of their outside tables with a cup of tea for as long as I needed. It wasn't as busy as it usually is but even so, I was grateful for the tea that arrived without question.
I was also pleasantly surprised by the complete lack of pressure to order food. Today I stopped by to try their breakfast. Getting a decent veggie breakfast anywhere is actually quite hard if you are picky and I am. I don't eat baked beans or many pulses and I usually loathe veggie sausages.
I ordered their vegan breakfast with a cup of tea. The food arrived before I'd even started my cuppa which was large (and a steal for £1.50). It was absolutely delicious.
The spinach was cooked to a turn, there was a generous portion of sliced avocado, a distinct absence of baked beans and amazing veggie sausages. There was no attempted to try and replicate meat, they were just a glorious combination of potato, sweetcorn and more, fried to perfection. The toast was a type of poppy seed bread, slightly sweet and when combined with lashings of spread, was a delight all on its own.
The café was busy but there was still space (and the weather just good enough) for me to sit outside and finish my tea, looking out over a busy and slightly soggy Morland Road.
The café is family friendly, the service is perfect and the prices are fair too.
| | |
| --- | --- |
| Atmosphere and décor | 5/5 |
| Food | 5/5 |
| Range of food | 5/5 |
| Taste | 5/5 |
| Best food to try | Spinach, veggie sausages, toast |
| Layout/space | 5/5 (amazing for such a small space) |
| Cleanliness | 5/5 and they have a 5 star Hygiene rating |
| Friendliness | 5/5 |
| Number of visits | 3 |
| Last visit | October 2022 |
| Number of reviewers | 1 |
| Biggest surprise | Did I mention the sausages? Also the toast! |

They are at 273 Morland Road, Croydon CR0 6HE and their telephone number is 020 8127 0150.